Below we show how to add whitespace padding to PDF documents online.
Unggah file-file Anda
File- file telah diunggah dengan aman melalui koneksi yang dienkripsi. File-file tetap aman. Setelah pemrosesan, file-file dihapus secara permanen.
Anda tidak mau mengunggah file dan lebih baik mengerjakannya secara offline?
Try Sejda Desktop. Fitur-fiturnya sama dengan layanan online, dan file-filenya sama sekali tidak keluar dari komputer Anda.
Klik 'Unggah' dan pilih file-file dari komputer lokal Anda.
Menyeret dan melepaskan file-file ke halaman yang dituju juga bisa dilakukan.
File-file Dropbox atau Google Drive
Anda juga bisa memilih file-file PDF dari Dropbox atau Google Drive.
Perluas dropdown 'Unggah' dan pilih file-file Anda.
Step 2: Margin size
Type a value for the page size, in inch. Use the up/down arrows to change.
The page preview will update, showing the margin added to the PDF pages.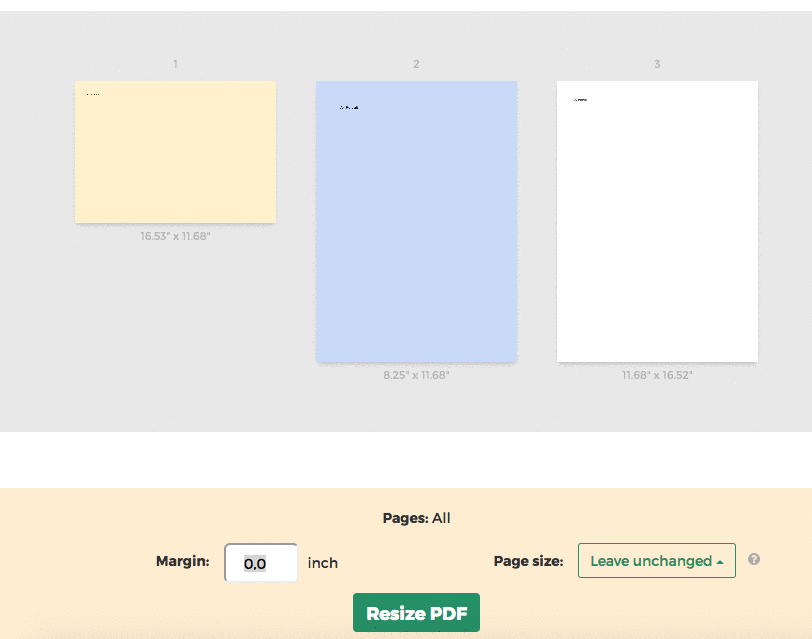 Tip: Apply to all pages in the document or just a few
You can specify only few pages that need the margin. Click on the page thumbnails to select them.